Tax Efficient Plan Design for 2017
Date:
Monday, May 15, 2017
Location:
Ruth Eckerd Hall
Speaker:
Janet Panebianco, CPA, MBA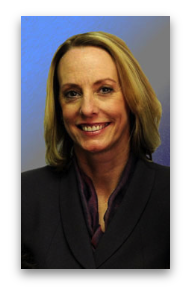 The luncheon meeting will be held at Ruth Eckerd Hall, Margarete Heye Great Room located at 1111 McMullen Booth Road, Clearwater 33759. The meeting will begin promptly at Noon with the opportunity to network at 11:30 a.m.
---
Luncheon Sponsor:

---
Meeting Location:
Ruth Eckerd Hall ~ Margarete Heye Great Room - DIRECTIONS
1111 N. McMullen Booth Road
Clearwater, FL 33759
---
Advance reservations are required.
Members - FREE (Included in Annual Dues)
Potential Members - FREE (1st Time Guests that are potential members)
Guests - $25.00
---
Speaker BIO:
Janet A. Panebianco, CPA, MBA, Partner, BSP Consulting, PLLC, Clearwater, FL Janet has over 28 years' experience in public accounting, with over 25 years in the employee benefit field. She attended the University of Tennessee for her undergraduate accounting work and Tampa College for her Masters in Business Administration. She began her career in 1987 with KPMG Peat Marwick in Tampa working in their corporate tax department. In 1989, she started at Cherry, Bekaert & Holland, LLP (CBH) in St. Petersburg, eventually serving as Director of Employee Benefits for CBH Business Services, a subsidiary of CBH. In 2001, Janet joined Concannon, Miller & Company, P.C. and served as manager of the employee benefit practice of this regional CPA firm. In 2007, she formed BSP Consulting along with Jo Anne Biondi‐Shannon, CPA. BSP Consulting is a CPA firm that specializes in the niche practice areas of Estate, Trust and Employee Benefit Plan compliance and consulting. Janet's area of expertise is in the custom design of qualified retirement plans, both defined contribution and defined benefit. Janet's background in corporate tax provides additional insight to the type of plan that is the right "fit" for each of her clients, from both a tax efficiency and employee benefit perspective. On a personal note, Janet enjoys travelling, snow skiing and competing at equestrian events. Her family includes her dogs, Polly and Buster, cats Brisco and Rudy, and her horse, Roy.