September 21st Virtual Meeting - PPP – Forgive BUT Never Forget ~ Applications & Implications
Date:
Monday, September 21, 2020
Speaker:
Alan Jowers, CPA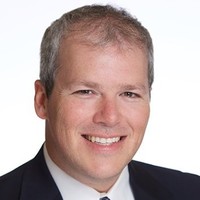 Pinellas County Estate Planning Council & Suncoast Estate Planning Council are Proud to Present:
September Virtual Membership Meeting
PPP – Forgive BUT Never Forget ~ Applications & Implications​
Alan Jowers, CPA - Partner Carr, Riggs & Ingram, LLC
As part of its response to the COVID-19 pandemic, the federal government created the Paycheck Protection Program (PPP), which provided over $650 billion of forgivable loans to small businesses and other entities throughout the United States. In this session, we will cover the brief history of the PPP, some of its key provisions and regulations, and the forgiveness application and anticipated forgiveness process.
Reservations are Required.
The link to join the Zoom session will be sent the week of the meeting to all registrants.
Applied for continuing education credits - Attorneys and CFP
Members: Free
Guests: $25.00
**********
It's surprising what Alan knows — from Beatles music to governmental auditing. With more than 20 years of experience in public accounting, Alan focuses on providing audit and other assurance services for local governmental entities, condominium and homeowner associations, privately held businesses, and not-for-profit organizations. He also has experience working with a variety of insurance companies and community banks. He currently has primary engagement responsibility for a significant number of association audits, as well as engagements for more than 60 community development districts.
Alan is active in the Florida Institute of Certified Public Accountants (FICPA) and serves on the FICPA's board of directors. He is a member of the FICPA's State Legislative Policy Committee and Common Interest Realty Association (CIRA) Committee. Additionally, for the last 10 years, he has helped plan the annual CIRA Conference. He is also a member of the Florida Government Finance Officers Association (FGFOA) and is a former member of that group's Technical Resources Committee.
Alan is active in the Northwest Florida business community, participating in the United Way, Rotary, and many local chamber activities. Additionally, Alan is a member of both the North Gulf Chapter of the Community Association Institute (CAI) and currently serves as a member of the CAI Florida Legislative Alliance.