Great Planning Strategies that are Underused or Not Understood - December PCEPC Meeting
Date:
Monday, December 12, 2022
Location:
Ruth Eckerd Hall

Great Planning Strategies that are Underused or Not Understood
Presented by Alan Gassman
There are many income, estate tax, and creditor protection strategies that available for clients that are not commonly used, but perhaps should be.
These include the following:
Methods to avoid capital gains taxes on appreciated asset, after the death of a spouse or older relative,

Methods to fund most of a married couples assets into a credit shelter trust on the first death.

Methods to allow the descendants of a decedent to get the equivalent of an income tax deductions for dispositions to charity and death.

Methods to protect business assets creditors,

Using trusts for marital planning, in case of a divorce or unexpected spouse married by a widow or widower.

Having income of a trust taxed at the brackets of a child.
And more.
*********************
The meeting will be held at the Ruth Eckerd Hall located at 1111 McMullen Booth Road, Clearwater FL 33759.
The meeting will begin promptly at Noon with LUNCH and the opportunity to network at 11:30 a.m.
Advance reservations are required.
*********************
Thank you to our Sponsor!

*********************
Thank you to our Annual Sponsor!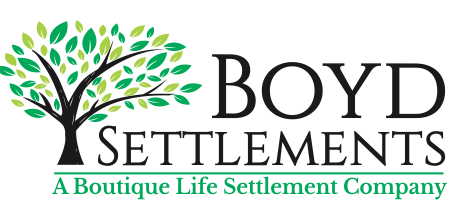 *********************
Speaker Bio: Alan S. Gassman, JD, LL.M. (Taxation), AEP® (Distinguished)
Alan S. Gassman is a board certified Trust and Estates lawyer. He is the founder of the Clearwater, Florida law firm called Gassman, Crotty and Denicolo, P.A., which is an 8 lawyer firm that focuses on the representation of high net worth families, physicians, and business owners and their companies in estate planning, taxation, and business and personal asset structuring.
Mr. Gassman is the lead author of many books, including Gassman and Markham on Florida and Federal Asset Protection Law, The Estate Planner's Guide to Bankruptcy, Florida Law for Tax, Business & Financial Planning Advisors, Eight Steps to a Proper Florida Trust and Estate Plan, A Practical Guide to Kickback & Self-Referral Laws for Florida Physicians, The Florida Power of Attorney & Incapacity Planning Guide, The Florida Advisor's Guide To Counseling Same Sex Couples, and is co-author of the Legal Guide To NFA Firearms and Gun Trusts, among others.
Mr. Gassman is a frequent speaker for continuing education programs and has published well over 200 peer reviewed articles with publications such as Bloomberg BNA Tax & Accounting, Trusts and Estates Magazine, Estate Planning Magazine, The Florida Bar Journal, Forbes, and Leimberg Information Services Inc. (LISI).
He is also a past President of the Pinellas County Estate Planning Council and has also co-chaired over 40 Florida Bar continuing legal education programs, including over 15 years each for Wealth Protection and Representing the Physician. Mr. Gassman is the co-creator with Professor Jerry Hesch of the EstateView Software.
Mr. Gassman will also be an Adjunct Professor of Law at Stetson University College of Law in Gulfport, Florida, where he will be creating and teaching a course entitled "Law Practice Management and Professional Mastery" during the 2022 Summer semester.
Mr. Gassman holds a law degree and a Masters of Law degree (LL.M.) in Taxation from the University of Florida, and a business degree from Rollins College. Mr. Gassman is board certified by the Florida Bar Association in Estate Planning and Trust Law and was inducted into the Estate Planning Hall of Fame Class of 2021 and has received the Accredited Estate Planner Designation from the National Association of Estate Planners & Council (NAEPC). Mr. Gassman has maintained an AV rating from the Martindale-Hubbell for over 20 years and is listed in both Best Lawyers in America and Florida Super Lawyers.