Member Directory
Jennifer L. Shulman

, CDMM

Member at Large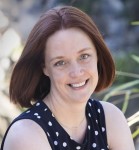 Simply Balanced Solutions, LLC
P.O. Box 706505
Additional Information:
Jennifer Shulman, MBA, CDMM is the Owner and Principal of Simply Balanced Solutions, LLC. Jennifer earned her bachelor's degree in Accounting from the Fisher School of Accounting at the University of Florida and her MBA from Saint Leo's University. Jennifer became a Certified Daily Money Manager (CDMM®), in 2016 after meeting industry qualifications including experience in the field, background checks and passing an extensive examination solely focused on Daily Money Management. Jennifer is committed to providing all of her clients with nothing less than the highest level of professionalism, integrity, and confidentiality. Jennifer is a member of the American Association of Daily Money Managers; adheres to their Code of Ethics and is professionally insured. When not helping clients, Jennifer volunteers with multiple organizations in her community to help with local hunger projects. She teaches financial literacy classes through Project Prosper, provides financial guidance for class participants when needed, and is a member of the Project Prosper Loan Committee. Jennifer is a member of the Professional Fiduciary Counsel of Florida and the Pinellas County Estate Planning Council where she serves on the board of directors. Jennifer serves on the AADMM Board of Directors as well as the Professional Development Committee, and the Public Awareness Committee.
Return to Member Search Results
Directory not to be used for solicitation purposes.